Muffins from Brittany
For 10 big muffins: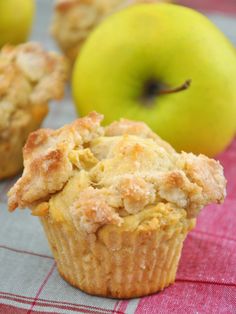 2 eggs
200g wheat flour
100g salted butter + 20g
15cl of milk (ribot preferably)
1/2 pack of baking powder
2 beautiful apples
1tablespoon of chouchenn Chamillard
Preheat the oven to 200 ° c . Whisk the eggs and sugar until frothy . Melt the butter in the milk in a saucepan over low heat, pour the mixture on sugar – egg and whisk . Stir in flour and baking powder. Cut the apples into small cubes and fry in 20g butter before adding them to the dough with the chouchenn . Fill greased and floured muffin pans and bake for 15 minutes. The muffins are ready when the knife blade stuck in cakes comes out clean .
Chouchenn mussels
For 4 persons:
2L of mussels
500 ml of Chouchenn Chamillard
25g of salted butter
2 shallots
Some chopped parsley sprigs
salt and pepper
Rinse thoroughly the mussels and soak them in a warm water bowl with 2 or 3 pinches of coarse salt for 1 hour (this will clean the sand and open a little the mussels). Rinse them under cold water. In a saucepan, place the salted butter and fry shallots chopped with parsley. Pour 250 ml of Chouchenn, a little salt and pepper. When the Chouchenn begins to boil, put the mussels in the pan. When the mussels begin to open, pour the remaining Chouchenn. Stir well and wait until all the mussels have opened. You can now serve mussels with a skimmer and enjoy!